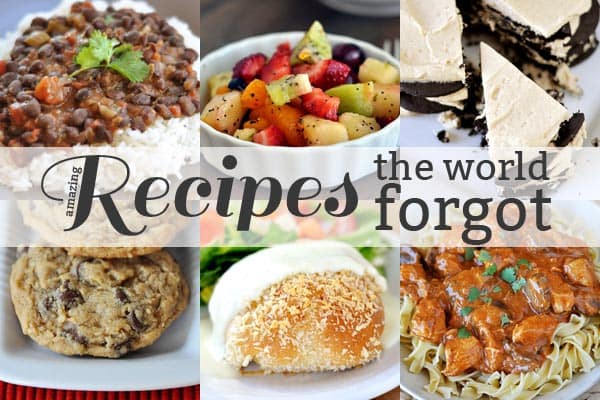 It's been a while since the last installment of recipes that have been a bit overlooked by humanity (even though they are some of my favorites). I like to bring these little recipes to the limelight just in case you may have missed them and feel like they need to be part of your life. And of course, they do need to be part of your life, otherwise I wouldn't be doing this. Right? Right. A quick glance and click on the pictures below will take you to the recipe, otherwise, I've given a few itty bitty reasons why these are some of my favorites underneath.
I posted about my favorite cookies a month or so ago on Facebook. They've been around a while and are completely amazing. My homemade version of chicken pillows is another totally comforting meal and the bonus is you can freeze those babies for a quick weeknight option. This wafer cake may just be the easiest and tastiest cake you'll ever make. It's magical how the wafer cookies turn into cake overnight! If you need a simple, hearty, healthy dinner, black beans and rice is where it's at, and since Brian is a big lover of beans and rice, we eat it often which helps remind my children they will like beans or else.
Giant cookies need to be made because they are cool…and they are the perfect way to say thank you or I love you or you are the best teacher ever or…well, you get the picture. The fruit salad? My first go-to source when I need a perky bit of freshness at dinner. Kind of simple and unassuming, the Paprika Chicken Stroganoff keeps appearing at dinner time around here and I'm pretty sure it's because it is a) easy and b) terrifically delicious. The shrimp enchiladas are one of our favorite meals ever, ever. I just updated the recipe with some revolutionary calorie-cutting info (a little slow on the uptake; it took making them for the bazillionth time to cut down a bit on the indulgence – the good news is, the slimmed down version tastes as amazing as the original).
You can see all the past Forgotten Recipes highlighted HERE.