Recipes the World Forgot: Labor Day Edition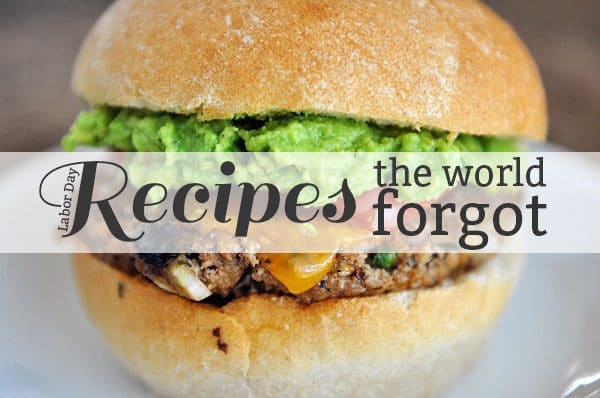 It's been a loooong while since I've posted a Recipes the World Forgot edition (one of my favorite little segments; sorry it's been so long!), and I thought no better time to feature some recipes that may have gotten lost in the archives than right around Labor Day!
If you haven't figured out what to make for the classic cook-everything-outside holiday, below are a few of my favorite BBQ/grilling recipes.
Those jalapeno turkey burgers are probably one of my favorite recipes of all time, and if you haven't made the cookie dough ice cream sandwiches (surprisingly easy!), I think now might be the time!
Also, on an unrelated note, a million thank yous to those of you who have been patient despite the fact that my website decided it wanted to go down several times in the last week (server issues unfortunately out of my control). I'm so sorry for the inconvenience!
It's been a bit stressful for me, especially when reading a great number of comments and messages from unhappy, unkind people who are frustrated they can't access recipes and decide to say pretty mean things while questioning my blogging credibility (don't worry, I question it a lot, too – ha!).
I have been increasingly aware and appreciative of those of you who express concern, email me that things "aren't right," but understand that these things happen and then search the web for a cached version of the recipe you need or improvise.
At the end of the day, I'm a mom first and a blogger second, so even if my website crashes hard and I'm unbelievably mentally stressed about the issues, it will always take a backseat to homework help, family dinner, and listening to kids download the details of their day (and then I'll stay up all night several nights in a row addressing website stuff!).
Thank you, thank you for being here…and for being patient. Love your guts.
Now, on to the recipes!