Friday Thoughts
Almost two months since my last Friday Thoughts post? Say it isn't so! Ha. Actually you probably didn't notice, but I did! I've been storing up all these weird but necessary thoughts to share with you.
Today it's somewhat light-hearted and random, but these are the thoughts burning a hole in my brain (and in my Evernote app which is where I jot them down when they come to me at 3 a.m.).
1) Mascara Thoughts: not earth-shattering, I know, but I have strong opinions on mascara. I've used L'Oreal Voluminous Waterproof (color: black) mascara forever. Forever, forever. Recently I decided to live on the edge and try L'Oreal Voluminous Lash Paradise aff. link (always waterproof, always), and, well, I love it. Very much.
But the most amazing part? Using the lash paradise for the first coat and then my much-loved voluminous for a couple top coats is pure magic. I don't use any type of lash boosters or serums, and my eyelashes are very average, but I'm telling you, this combo is pretty awesome. Favorite mascara? Spill it!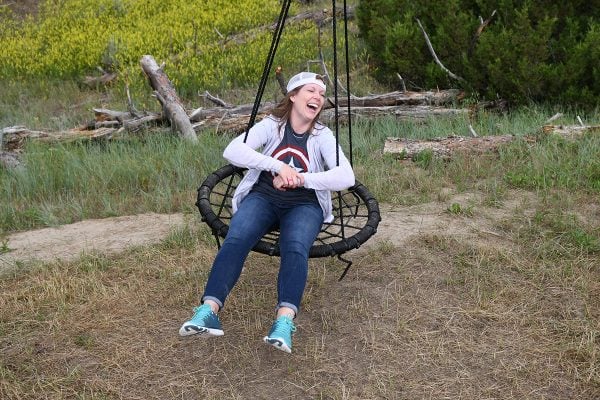 2) Podcast Thoughts: I've talked about several of my favorite podcasts before in my newsletter, but the last couple months I've been obsessed with Malcolm Gladwell's Revisionist History. Not only is his voice kind of mesmerizing, but the content is fascinating. FASCINATING. I listen to it while I exercise in the mornings (and sometimes while I clean my house), and I often find myself just standing there (take that, lunges!) because I'm so caught up in the story. The civil rights episodes in season 2 are eye opening to say the least, and I loved the "McDonald's Broke My Heart" one, too. My advice? Make sure you have a friend who listens, too, so you can talk about it! Share any of your favorite podcasts below – I'm always looking for good recommendations!
3) Summer Thoughts:  After this post on summer schedules, I'm happy to report that halfway in, summer is going pretty well. We had close to two weeks of travel/family reunions thrown in so far, but the daily jobs vs weekly jobs system is running pretty smoothly! The older boys started their flag selling business and are working their teenager buns off selling them door-to-door, at farmer's markets and online.
My kids, of course, wish they were doing this every day, but no such luck.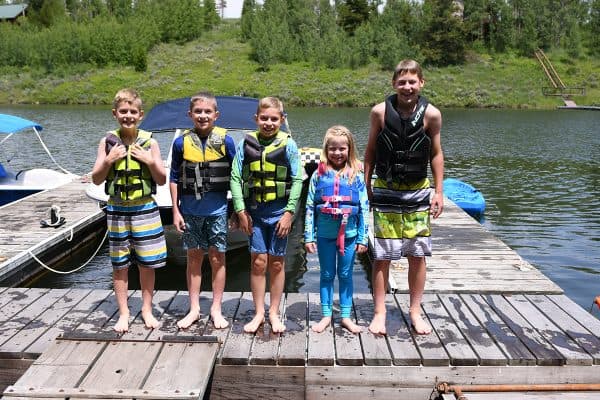 We've had some ups and downs (and waaaay too many late nights for everyone – thanks a lot World Cup and American Ninja Warrior), but I think I like this system.
We've been really busy on our property setting up watering systems for fruit trees and raspberries, raising baby chicks and introducing them to our existing flock, keeping all the other animals fed, and spending time working on some inside/life skills (cooking, teaching my 8-year old how to sew a pillowcase at his request, mini entrepreneur plans, and increasing typing speed, to name a few!)…and I feel like summer is flying by! How are your summer schedules going???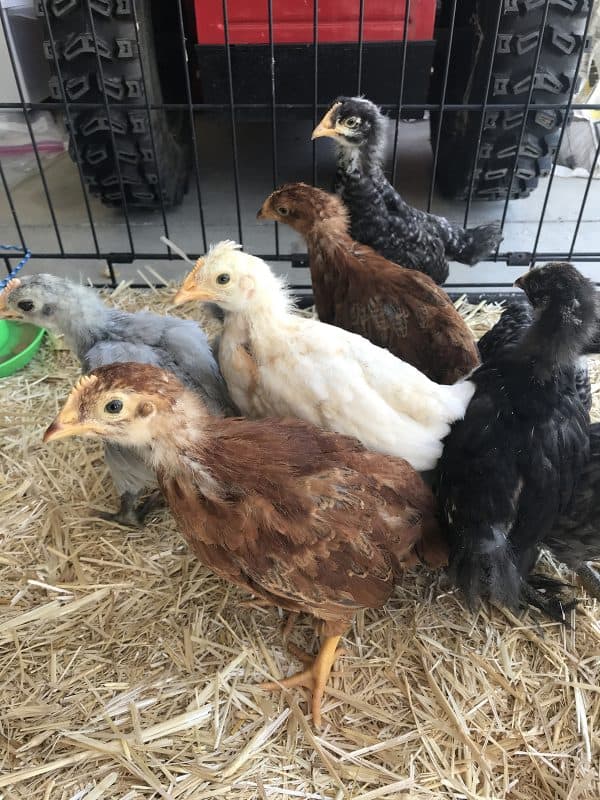 4) Honey Slip Thoughts: I needed some serious help for a see-through dress situation (so pretty but even with the lining, it is eye-poppingly see through) and remembered my friend, Corinne, recommending the honey slip. After ordering, wearing, and crying from happiness, my main thought is: why haven't I ordered one of these before now?
Not only did it solve my too-old-to-show-undies dress problem, but I have a feeling it's going to become a staple of my Sunday under-wardrobe. Comfy, simple, and kind of a lifesaver.
5) Cookie Thoughts: I know you'll probably roll your eyes thinking I'm dramatic, but I legit made some of the best cookies of my life last month. And then I made them again and again. And I took them to a family reunion and made my friends eat them, and the consensus is: life changing cookies are coming to this blog SOON. Here's the dilemma. I already have a fantastically delicious and easy pie recipe typed up and scheduled to be posted Monday. How badly do you want this cookie recipe? lmk and I'll see what I can do. 🙂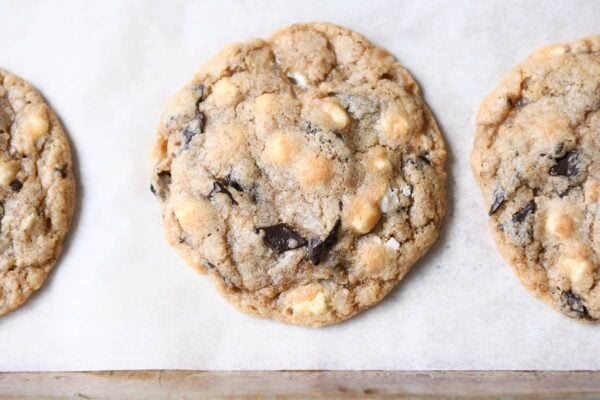 Later, skaters! Thanks for being here.
And as always, tell me all your OWN thoughts below. I love them. Each and every one.
Disclaimer: I am a participant in the Amazon Services LLC Associates Program, an affiliate advertising program designed to provide a means for me to earn fees by linking to Amazon.com and affiliated sites. As an Amazon Associate I earn from qualifying purchases.