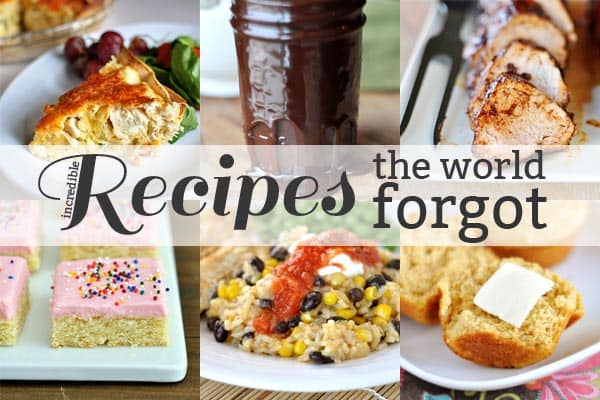 Every couple of months or so I present to you another installment of Recipes the World Forgot. I love the reminder that these humble, little recipes are some of my favorites even if they aren't the most popular recipes on my site.
Click on the image below to check out each recipe. There are some good ones this month!
I just made a triple batch of that hot fudge sauce last Saturday and it is safely stored in the back of the fridge in quart jars because we devour it like nobody's business. The sugar cookie bars are a no-brainer when you don't want the fuss of rolling out and cutting classic sugar cookies and the loaded peanut butter cup cookies kind of speak for themselves, wouldn't you say? Sweets aside, the main dishes and breads on the list are pretty fabulous, too. Hooray for one-pot wonders!