These Thanksgiving rolls are soft and chewy. They are flavorful and tender. They are simply perfect. Hello turkey and roll leftovers!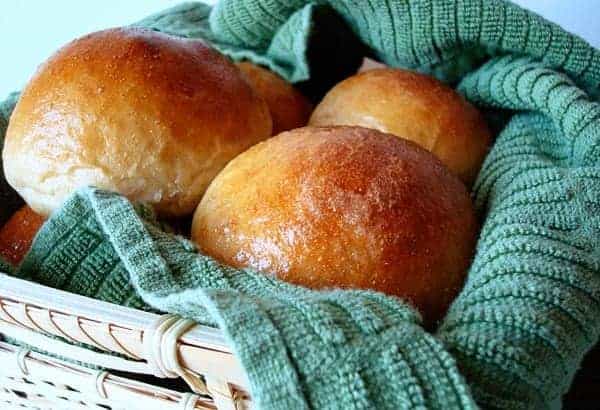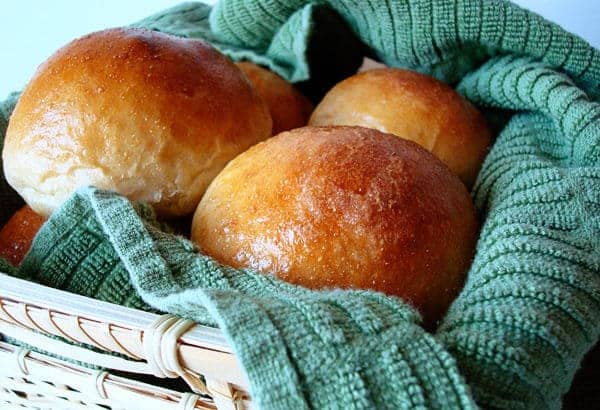 If you are a semi-regular reader of this blog, you are probably rolling your eyes that I am declaring undying love for a new roll. I mean, how many roll recipes can one girl need?
At the risk of offending all of my much-loved roll recipes, this new recipe may trump all the others. Really.
These rolls are beyond description. But for you, I'll try. They are soft and chewy. They are flavorful and tender. They are simply perfect.
If it is any indication how much these rolls have affected my roll-loving person, (and this is no exaggeration, even though I love to exaggerate) I've made them nine (yes, nine) times in the last two months. They are absolutely the best rolls I've ever made.
They are definitely going to be the star of our Thanksgiving dinner (and for many dinners thereafter).
Make Ahead Tip:
After shaping and placing on the baking sheet, these rolls can be refrigerated for 24 hours. Simply remove them from the refrigerator and let them sit at room temperature for two to three hours (until warmed and risen) before baking.
Click HERE for all of the Thanksgiving 101 Recipes.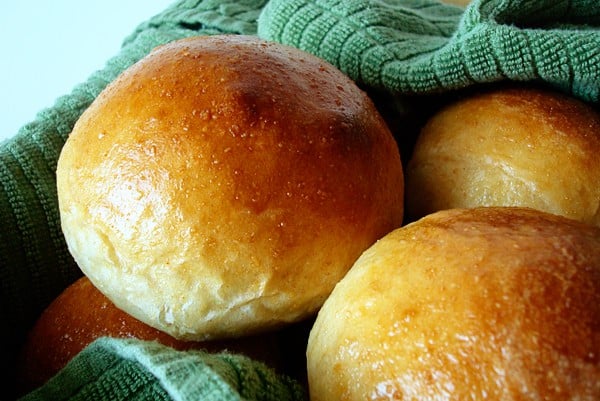 Yield: 12 rolls

Prep Time: 15 minutes

Cook Time: 15 minutes

Additional Time: 2 hours 30 minutes

Total Time: 3 hours
Ingredients
1 1/4 cups warm water
2 tablespoons extra-virgin olive oil
1 tablespoon sugar
2 1/4 teaspoons instant yeast
3 cups all-purpose flour (I've had great results using half white, half wheat flour, also)
1/2 cup instant potato flakes
1 1/2 teaspoons salt
1 egg, lightly beaten
Instructions
Whisk water, oil, sugar, and yeast together in a small bowl or liquid measuring cup until the yeast dissolves. In the bowl of a stand mixer fitted with a dough hook or by hand, mix flour, potato flakes, and 1 1/2 teaspoons salt until well combined. Add water mixture in a steady stream with the mixer on low (or stir in by hand) until the dough comes together, about one minute. Knead the dough until it is smooth and comes away from the sides of the bowl, about 6 minutes (add additional flour if absolutely necessary to make a soft dough that doesn't stick to the sides of the bowl while kneading). Knead the dough briefly until it forms a smooth ball.
Transfer dough to a lightly greased bowl and turn to coat. Cover with plastic wrap and let rise until doubled, about an hour and a half. (For a quicker rising method, before you start making the dough, preheat the oven to 200 degrees. When the oven has reached 200 degrees, turn the oven off. Place the covered bowl in the oven and let rise until doubled, about 45 minutes.)
Punch down the dough and divide it into 12 equal pieces (divide into quarters and cut each quarter into thirds). Form each piece of dough into a ball by lightly cupping the dough in the palm of your hand and rolling it on an unfloured or ungreased surface in a circular motion until it forms a smooth ball.
Transfer to a parchment-lined or lightly greased rimmed baking sheet. Cover lightly with greased plastic wrap and let rise until doubled (about an hour). (Again, you can return to the warm oven and let rise for 20 minutes for a quicker method.) If you are making them the night before, do not let them go through this rise, instead transfer to the refrigerator. Take the rolls out 2 hours before baking to allow them to come to room temperature and rise.
Heat oven to 400 degrees. Brush rolls with lightly beaten egg and bake until golden brown, about 15 minutes. Serve.
Recommended Products
As an Amazon Associate and member of other affiliate programs, I earn from qualifying purchases.

Recipe Source: adapted slightly from Cook's Country