Apple Crumb Pie
This apple crumb pie is a unique take on classic apple pie. It is homey and comforting and really dreamy.
Well, I couldn't give you a stellar, no-fail pie crust and leave you without an actual pie to try it out with could I?
I would never leave you in that type of conundrum. So I present you today with a fabulous apple crumb pie.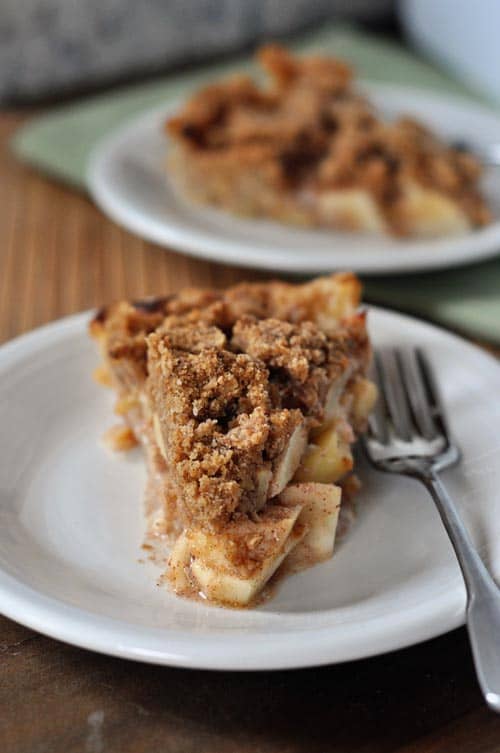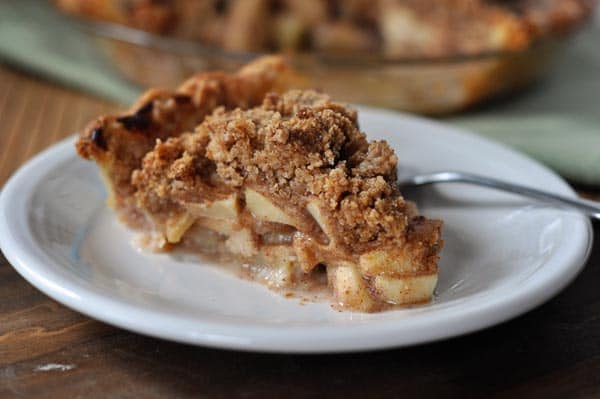 I've made this dreamy pie a couple of times now and it's one of those desserts that is instantly loved.
It's homey and comforting. And the smell of baked apple pie alone is enough to satisfy my need to actually taste it. Almost.
I'm in the middle of planning our Thanksgiving meal and this apple crumb pie will definitely have a presence.
No matter that I have zero idea where we'll be for the big day or who we'll be with (the curse of living away from family and not wanting to drive through potential blizzards to get "home").
Even if it's just my little family, we have been known to put away a lot of turkey, potatoes and pie and I'm sure this year will be no different.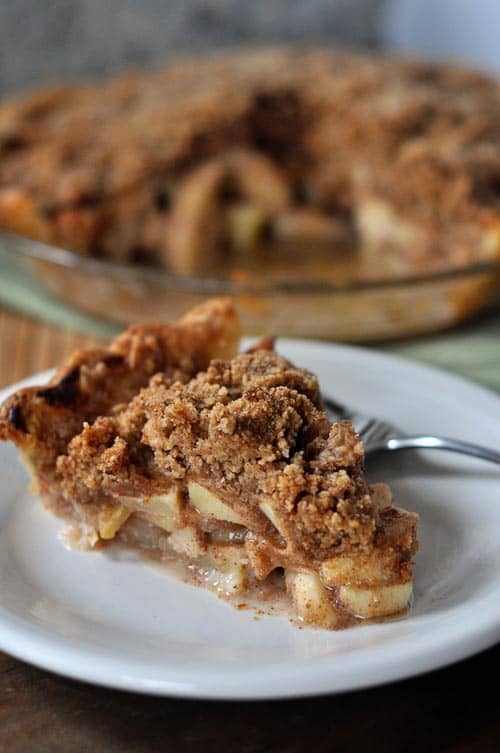 One Year Ago: Sweet Potato Casserole
Two Years Ago: Lasagna Soup
Three Years Ago: Baked Brown Spanish Rice
Recipe Source: adapted from a 2007 Real Simple magazine (used a completely different pie crust, omitted walnuts and raisins, used salted butter in the topping and a different variety of apples)
Disclaimer: I am a participant in the Amazon Services LLC Associates Program, an affiliate advertising program designed to provide a means for me to earn fees by linking to Amazon.com and affiliated sites. As an Amazon Associate I earn from qualifying purchases.