Merry Christmas
Oh, friends.
What a year.
2021 hit the record for being the year where I felt the most stretched, the most worried, the most unbalanced, the most heartbroken, the most challenged, the most changed…and probably not-so-surprisingly, also, the most blessed.
As we approach Christmas, truly my favorite time of the year, I would be very remiss (and selfish) if I didn't express my gratitude for all the goodness in my life.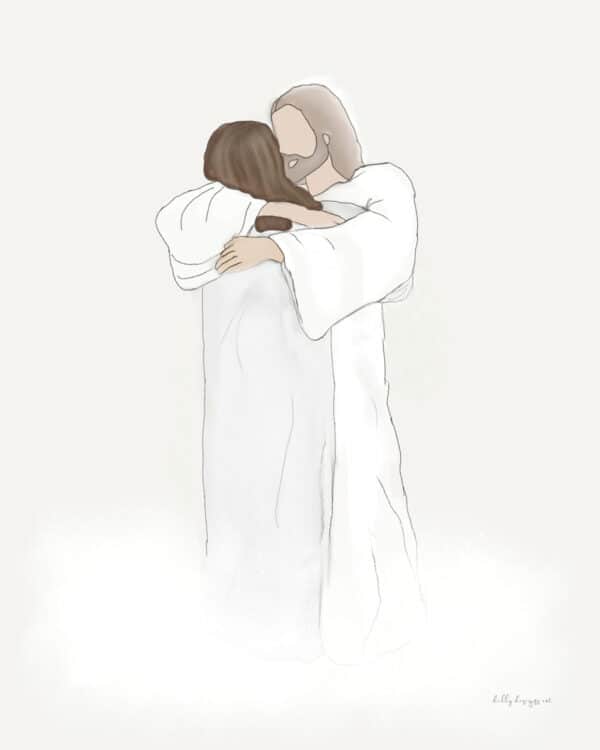 Above all, namely a loving God in heaven who consistently, carefully, and caringly nurtures me and my tender spirit day after day after day. I would be lost without Him.
I am grateful to be in the midst of this holiday season where I am reminded beautifully again and again that I would also be nothing without the sweet babe who came to this earth many years ago. My faith and hope in Him has never wavered, even when so many other things have felt uncertain.
The world is crazy. Jesus Christ is not. That is my motto for this year. 🙂
Also super intensely grateful for this family of mine. We aren't perfect. We have some sharp edges and messy spots. But we've learned a lot together as a family this year, and I'm proud of each one of these humans for the patience, love, and grace they've extended to each other and to me.
Also, Brian. Hi, I love you. Sorry I chose a picture without you in it.
I am also endlessly grateful for those of you who are here. Who check in with your comments and messages and emails. Who support me and what I do, and who allow me to be human and "more than just a food blogger."
I know it's mildly cheesy (it's the holidays, so I get a cheesy pass) because I don't know many of you in real life, but the kindness and friendship you continually extend to me virtually has enriched my life in more ways that I can adequately detail. Thank you for sharing pieces of your life and story with me.
I hope this holiday season brings you and your loved ones the peace that is so deeply desired and deserved.
Merry, Merry Christmas.
Also, I thought it would be fun to pull up some of the Merry Christmas posts I've done in years past.
Excuse me while I weep for days gone by. Look at all those wittle babies! That's what happens when you start food blogging with toddlers. Twelve years later and they are gigantic.
Love all of your guts…thanks so much for being here year after year after year.
Disclaimer: I am a participant in the Amazon Services LLC Associates Program, an affiliate advertising program designed to provide a means for me to earn fees by linking to Amazon.com and affiliated sites. As an Amazon Associate I earn from qualifying purchases.