My Favorite Halloween Food Ideas
Need some last-minute Halloween inspiration? Check out this post for my all time favorite Halloween food ideas!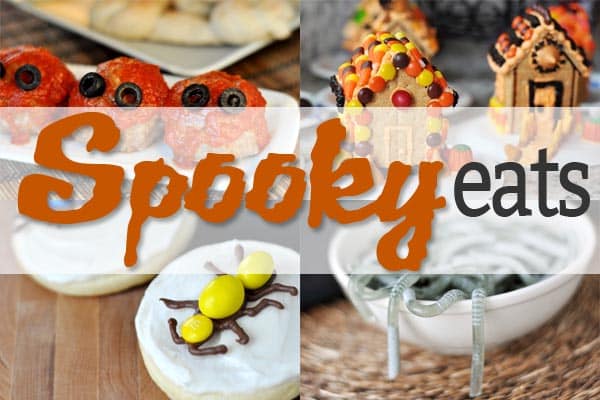 In case you forgot, Halloween is a week from today. My children are currently cheering in the background as they rifle through our two enormous dress up bins to figure out what they want to be this year.
I remember a day long, long ago when I sewed a Halloween costume. Once. It was supposed to be a fish and my poor son ended up looking like a mutant monster from outer space which actually kind of worked since it's Halloween after all.
But even still, dress up bin costumes it is.
Today, I wanted to share with you (and remind you) of some of my favorite Halloween eats.
As is tradition, we'll be having Dinner in a Pumpkin Halloween evening and I'm pretty sure I'm going to pop a few of those creepy Jello Worms in the kids' lunchboxes sometime next week.
I still need to find time to fit in that Spider Web Cheesecake because spider web or not, it's one of the tastiest cheesecakes ever (with a no-bake filling which is awesome) and of course the Halloween season wouldn't be complete without decorating our own haunted houses (there's a super easy and revolutionary tutorial on that post with how to put those graham cracker houses together); that's happening Monday night if everyone can behave and keep themselves out of timeout.
What fun spooky things will you be eating for Halloween?
Disclaimer: I am a participant in the Amazon Services LLC Associates Program, an affiliate advertising program designed to provide a means for me to earn fees by linking to Amazon.com and affiliated sites. As an Amazon Associate I earn from qualifying purchases.