20 Best Ways to Use Turkey Leftovers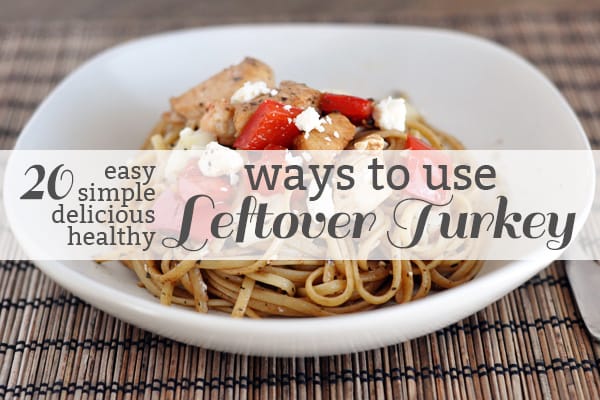 If you can even lift your head above the pumpkin pie filling and menu planning and oven usage schedule for later this week, take a quick mental note of this post and come back later when you can breathe and deal with life and leftovers.
Turkey makes a great substitution for recipes that call for cooked, diced chicken. And below are 20 of my favorites (all of them have the added bonus of being simple and fast and healthy – the perfect combo after a holiday dinner).
I'm currently holed up in a warm and toasty cabin near Island Park, Idaho. We're here spending a few days ice fishing. And by ice fishing, I mean: I'm curled up in a fuzzy blanket on the couch reading Juliet Marillier's new book while Cam plays with grandma and the boys ice fish their days away. I'll have spotty access to the internet so consider this my: I'm checking out for a few days announcement.
Have a very, very wonderful week! I'll see you on the other side with another gift guide and the start of some exceptionally delicious holiday eats.
And to my non-American Thanksgiving celebrating readers, thanks for sticking around despite all the Thanksgiving talk!
Disclaimer: I am a participant in the Amazon Services LLC Associates Program, an affiliate advertising program designed to provide a means for me to earn fees by linking to Amazon.com and affiliated sites. As an Amazon Associate I earn from qualifying purchases.