My Ultimate Thanksgiving Menu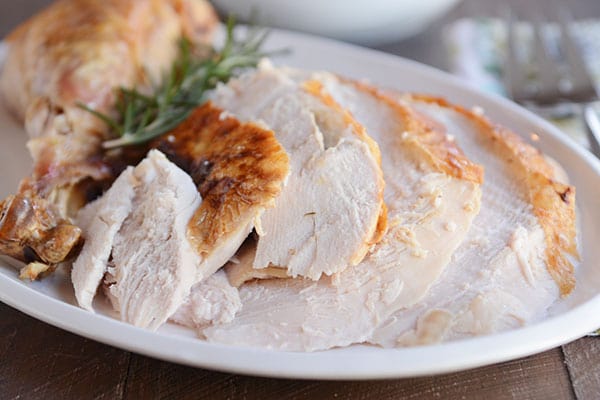 Over the years, we've had a variety of different Thanksgiving celebrations. Traveling to see family. Family traveling to us. Celebrating with friends because we couldn't convince any extended family to visit Wisconsin and then Northern Minnesota in the winter (can't blame them). Hunkering down at a cabin in the woods. And a couple times, celebrating with just our little family. I've loved every single one.
This year, it looks like it will be a moderate-sized celebration with my family, my sister's fam, and my Aunt Marilyn (and my uncle and cousin). I'm excited. I really, really love Thanksgiving.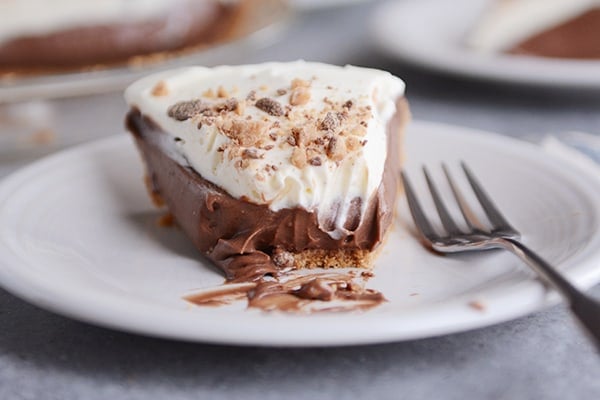 I'm already planning out our menu (full disclosure: I started planning weeks ago). I've bucked tradition before, like last year when we had spaetzle, stroganoff, and then went and watched a movie in the afternoon, and honestly, it was awesome. But this year, it's all about our traditional favorites.
Below is the lineup of what we'll be having! The only caveat is that I think I might smoke our turkey on the pellet grill this year (but even if I do, I might make the slow cooker turkey anyway for freezer leftovers because it's SO good and SO easy). Also I do have one or two other Thanksgiving recipes to post in the next couple weeks that may make the cut (a roll recipe and a couple desserts). Decisions, decisions.
Also, speaking of desserts, if you have wanted to conquer pie making once and for all, here's the step-by-step pie making boot camp series I did last year that will answer ALL of your pie making questions!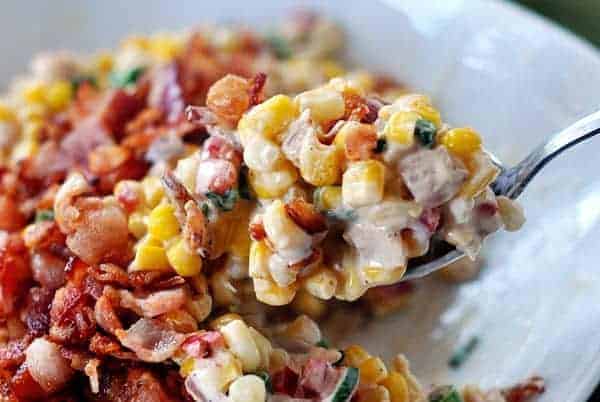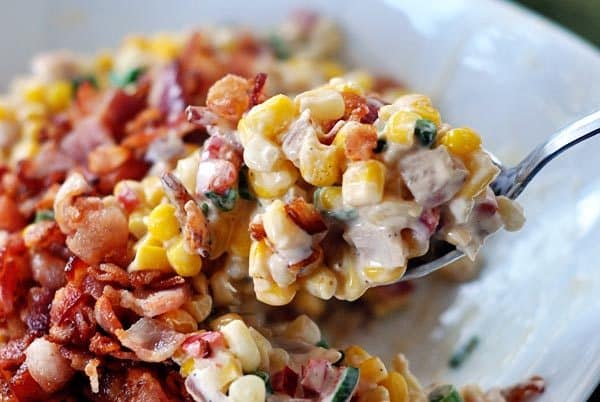 There are so many options for Thanksgiving – sometimes it's almost painful to try and decide what to make. What to eat!! While the list below is our personal menu this year, here are a few other posts to inspire some other recipe ideas if you need them!
My Thanksgiving Menu 2017
Thanksgiving Menu 2016
The Perfect Thanksgiving Menu 2015 (can you see how that confetti corn has become a T-day staple??)
Thanksgiving Dinner At-a-Glance (2012)
I'd love to know what's on your menu! And stay tuned, because next week I have a helpful, comprehensive guide on how to make ahead tons of Thanksgiving recipes!
P.S. For all those panicked (haha) because I didn't include sweet potatoes/yams in the menu, that's largely because I'm posting a new sweet potato recipe next week that will most likely be on our Thanksgiving table…and also, to be quite honest, none of us around here really love the marshmallowy, sugary, uber sweet sweet potato casseroles that flank Thanksgiving traditions (I hope we can still be friends). If not the new sweet potato recipe, I'll probably make this stuffed sweet potato bacon casserole, because it is straight up amazing.
And of course a separate category for dessert!
Disclaimer: I am a participant in the Amazon Services LLC Associates Program, an affiliate advertising program designed to provide a means for me to earn fees by linking to Amazon.com and affiliated sites. As an Amazon Associate I earn from qualifying purchases.