Slow Cooker Coconut Curry Pork
Curry in the slow cooker? Yes! This slow cooker coconut curry pork is simple and absolutely delicious. The flavors are bold and exciting!
I don't know about you but I tend to do a lot of the same type of stuff in the slow cooker, and I sometimes forget that it can do more (way more) than beef stew and BBQ pork sandwiches (which are all unquestionably delish).
Today's coconut curry pork is a perfect example of opening my eyes to bold, new flavors in the ol' slow cooker.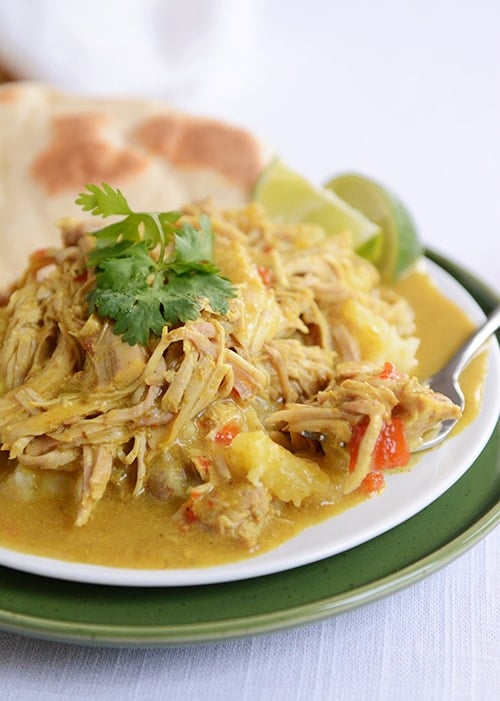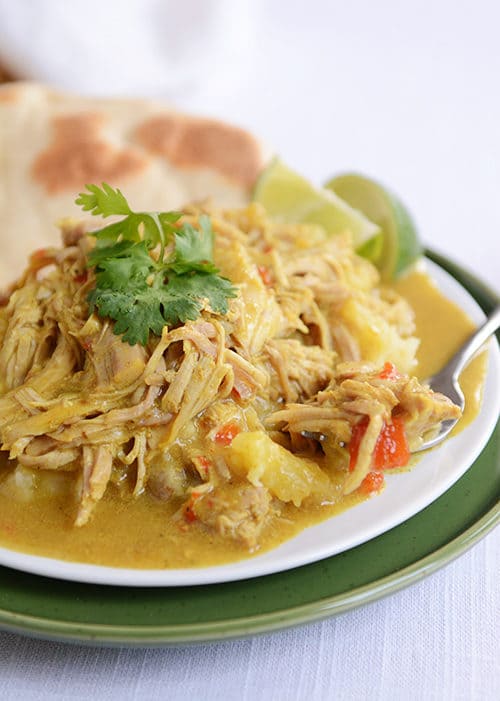 This meal is so crazy delicious, I don't even know where to start.
I'm a curry lover through and through with a particular affinity to coconut curries (a few of my faves here, here and here) but even for someone on the fence with coconut curry dishes, this is a winner.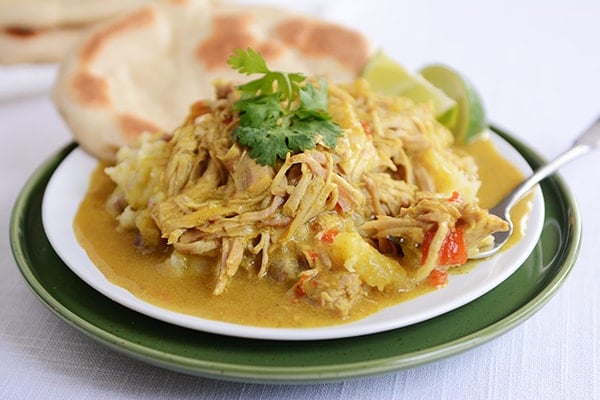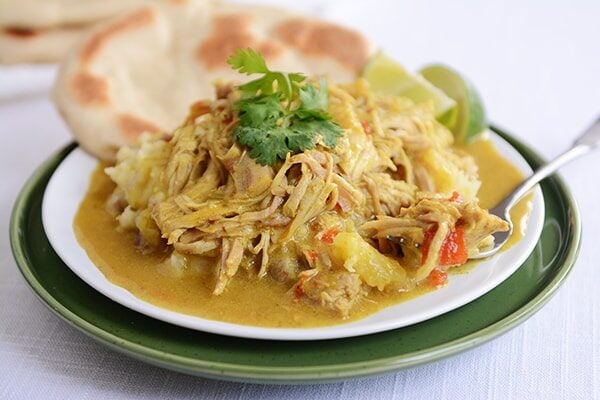 Not only is it completely hands-off (no pre-cooking, just toss it all in the slow cooker with a few little minor pre-whisks), it proves that a slow cooker can make mean work of a unique, traditionally stovetop dish.
This is definitely one of my new favorite meals. In fact, as I type this post, I'm remembering when I made this last, I popped the leftovers into the freezer. Sweeeeeet.
It makes me so very happy when I can look forward to lunch instead of dreading the hunt for food (lunch is my least favorite meal to think about, BTW).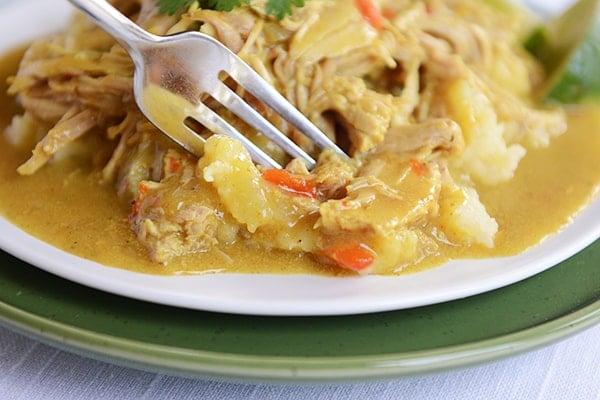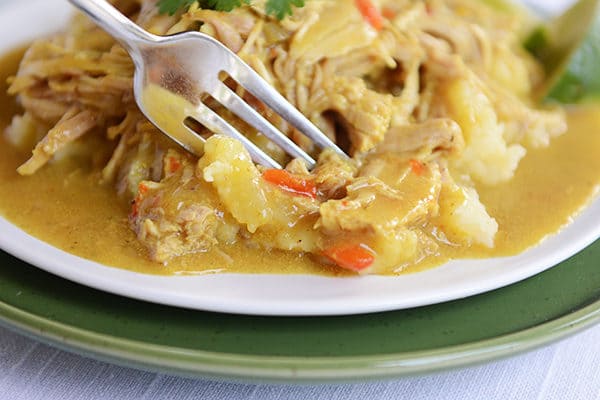 I hope you try this. It may already be in your wheelhouse (curry lovers unite) and won't require much selling, but if not, I'm encouraging you – and even nudging and pressuring you a bit – to take one teensy tiny little step into new territory.
I think you'll be very happy with that decision. Easy and ridiculously delicious – that's kind of a match made in heaven.
One Year Ago: White Chocolate Oatmeal Craisin Coconut Cookies
Two Years Ago: Vanilla Bean White Chocolate Mousse Cheesecake
Three Years Ago: Cheesy Ham and Broccoli Quinoa Bites
Recipe Source: adapted slightly from Rachel M, a reader who sent it to me with rave reviews
Disclaimer: I am a participant in the Amazon Services LLC Associates Program, an affiliate advertising program designed to provide a means for me to earn fees by linking to Amazon.com and affiliated sites. As an Amazon Associate I earn from qualifying purchases.