20+ Favorite Homemade Candy Recipes
Making homemade candy for the holidays doesn't have to be stressful! And it's actually really fun sometimes to change things up from holiday cookies to homemade candy.
Below are my favorite candy recipes to make during the holidays. Some of the recipes are more on the faux-candy spectrum – so delicious and so easy.
BONUS: Most of the recipes don't require a candy thermometer!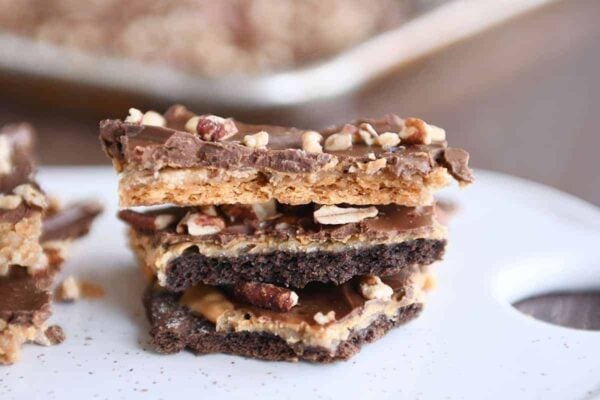 20+ Favorite Homemade Candy Recipes
Disclaimer: I am a participant in the Amazon Services LLC Associates Program, an affiliate advertising program designed to provide a means for me to earn fees by linking to Amazon.com and affiliated sites. As an Amazon Associate I earn from qualifying purchases.