The Ultimate Easter Dinner Make-a-Menu
If you need help planning for Easter, check out this post for over 50 clickable recipes to plan the perfect Easter dinner menu!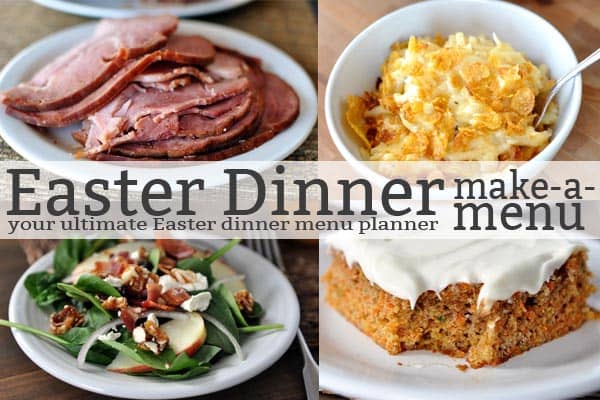 It's no secret I've been thinking of Easter dinner for months now and I thought it only fair to share with you some of my top favorites for Easter dinner. Consider this a one-stop Easter dinner menu planner!
I've also included a few bonus links: special breakfast ideas and leftovers using ham (assuming you choose one of the delectable ham recipes!). Enjoy!







Disclaimer: I am a participant in the Amazon Services LLC Associates Program, an affiliate advertising program designed to provide a means for me to earn fees by linking to Amazon.com and affiliated sites. As an Amazon Associate I earn from qualifying purchases.