The Ultimate Easter Dinner Make-a-Menu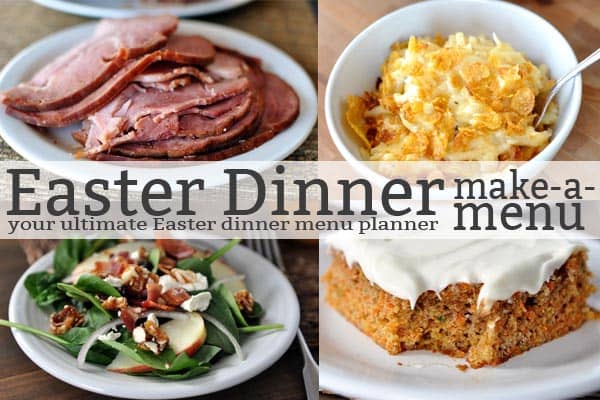 It's no secret I've been thinking of Easter dinner for months now and I thought it only fair to share with you some of my top favorites for Easter dinner. Consider this a one-stop Easter dinner menu planner! You can click on the links below to go straight to a particular category or else scroll down through the post. Clicking on the picture will take you to the recipe (right click and open in a new tab or window, if that is your preference).
I've also included a few bonus links: special breakfast ideas and leftovers using ham (assuming you choose one of the delectable ham recipes!). Enjoy!