4th of July Menu Ideas!
Look right here for all the recipes you need for a perfect 4th of July! Its a list of all our tried and true patriotic favorites!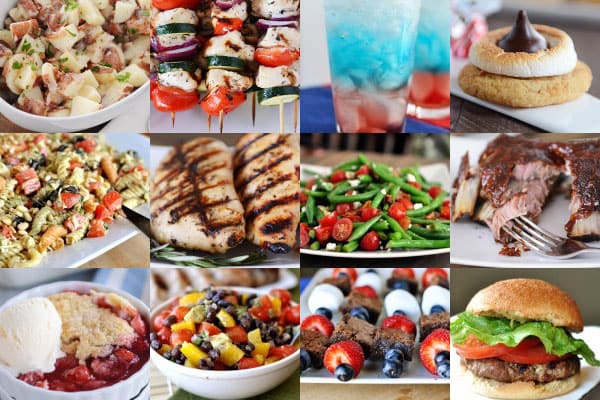 Having returned from a trip to Africa just last week, I am more acutely aware and appreciative of the freedoms I enjoy (and often take for granted) living in the United States. I love celebrating the 4th of July! And not just because of the food (and fireworks), although I'm not going to lie – I love both very much.
I hope you have some mega-delicious food planned this weekend (whether or not you are celebrating the 4th)! Below are some of my favorite summer holiday eats; it's too bad I have a life (read: not really, I'm just lazy) or else I'd be tempted to make every single one of the recipes below.
As a sidenote, I'll be a little hit and miss next week (traveling to a family reunion in the Yellowstone area) and will see you the following week with some new, delicious recipes!
Have a great weekend, friends!
Disclaimer: I am a participant in the Amazon Services LLC Associates Program, an affiliate advertising program designed to provide a means for me to earn fees by linking to Amazon.com and affiliated sites. As an Amazon Associate I earn from qualifying purchases.